Lounges
Relax at the airport
Access
Lounges are available in airports around the world – even in cities where we don't fly. Access to each depends on your qualifications:
I have a membership
Admirals Club® members can access over 100 clubs and partner lounges
I have a First / Business ticket
Qualifying First and Business customers can access premium lounges and more
Our lounges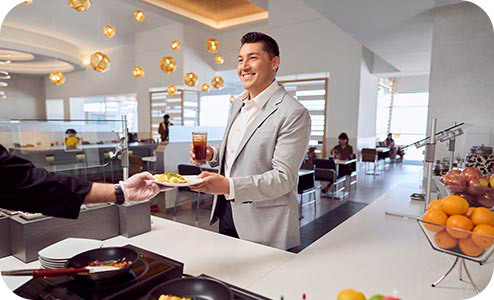 Flagship® Lounge
Our premium lounge for qualifying First and Business customers.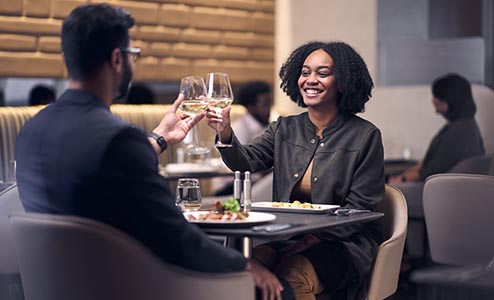 Flagship® First Dining
An elevated, sit-down dining experience for Flagship® First customers.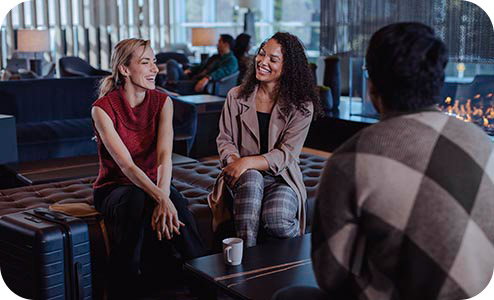 Admirals Club®
Our membership-based lounge with nearly 50 locations worldwide.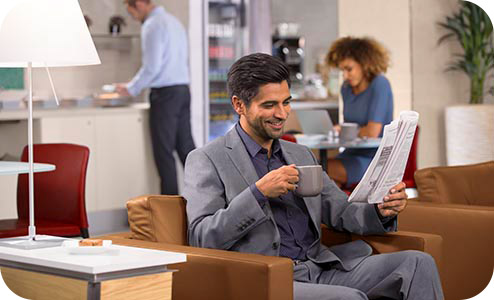 Arrivals Lounge
Our exclusive experience for qualifying customers arriving in London Heathrow (LHR).